Have a materials headache?
Managing a planning and procurement department and maintaining communication with your suppliers requires a massive commitment of personnel, management time, and money that can drive your production overhead through the roof.
Leverage Extron's global supply chain relationships to solve your materials sourcing needs
Material Planning and Procurement

Domestic and Offshore Sourcing

Turn-key and Consigned Materials

Supplier Qualification

Vendor Managed Inventory

Kan Ban and Other Models

Full Materials Lifecycle Management
Longstanding relationships
Extron's established partnerships cover a global spectrum of suppliers and industries. These relationships are well-established and assure excellent cost, quality, and on-time delivery. Additionally, we can aid your engineering staff in component qualification.
With offices in the US and Asia, Extron has the ability to shop at the source and in-region. With extensive knowledge and a mature supply base in Asia, including parts, sub assemblies, and build-to-print items, Extron can assure that your products are always cost competitive and take full advantage of global economic trends.
Flexible, up-to-date sourcing
Unlike most contract manufacturers, Extron will work within a wide range of material models -- full turnkey programs, full consignment programs, or a mix of both. We stay abreast of market changes and respond rapidly with new options. We offer all clients full access to inventory levels via our proprietary online interface, 24/7.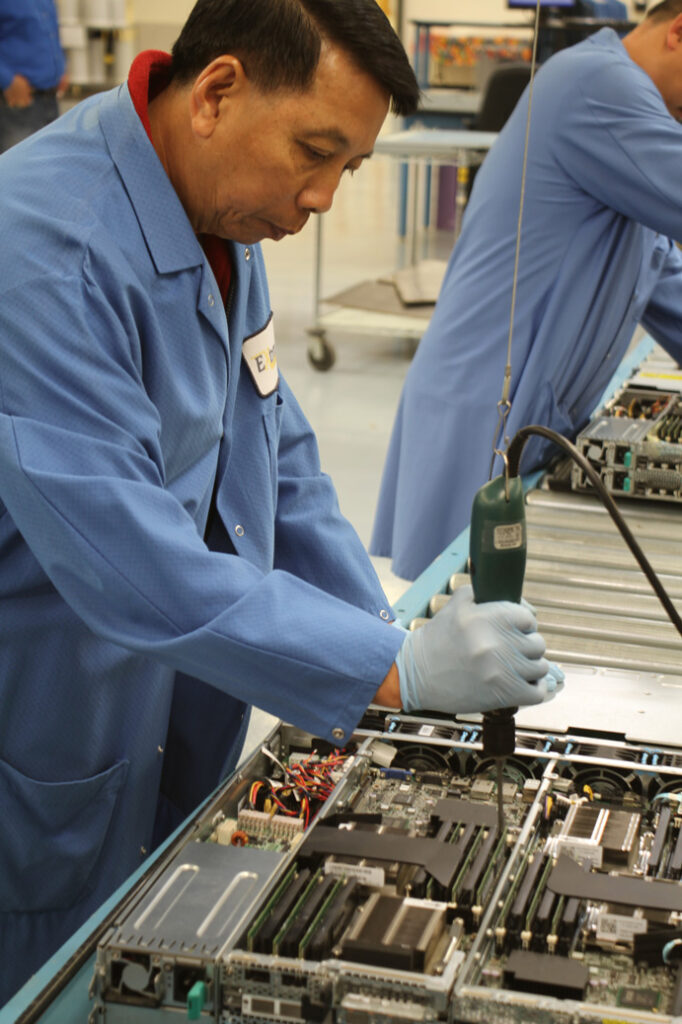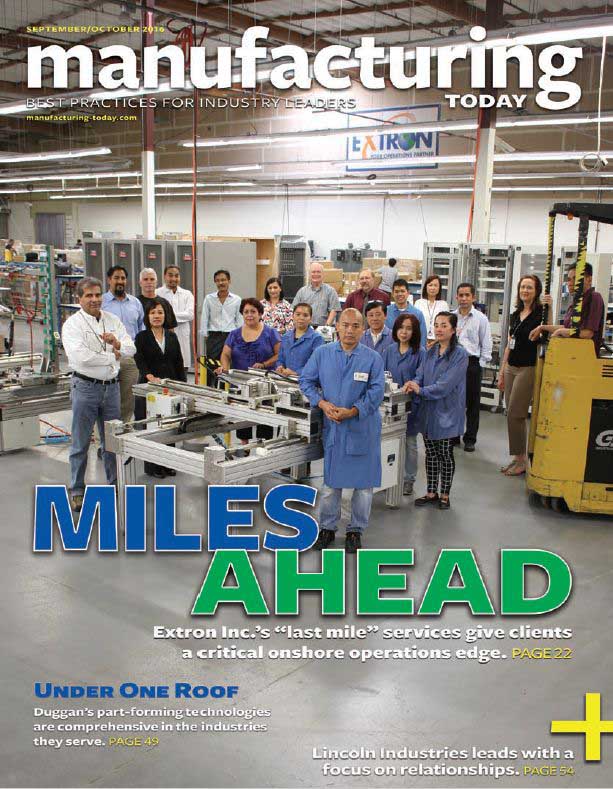 Learn more...
Manufacturing Today covers Extron's unique Last Mile Manufacturing approach to onshoring work. Download